Study in Germany with Scholarship
Germany is a Western European country with a landscape of forests, rivers, mountain ranges, and Sea beaches on the northside. It has over 2 millennia of history. Its principal cities are Berlin, Hamburg, Munich, Cologne, Frankfurt, Stuttgart, Dusseldorf, Leipzig, Bremen, etc. Germany is one of the largest countries in Europe obtaining massive power and a strong economy across Europe. Germany is holding the fourth position in World's Highest Economy based on nominal GDP.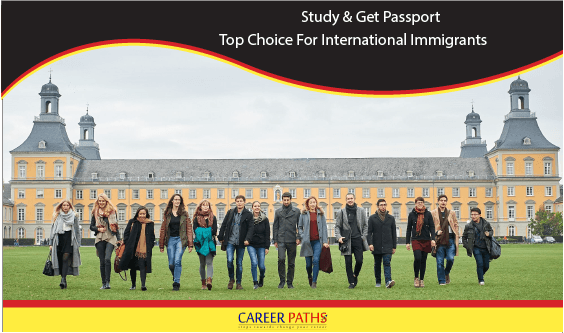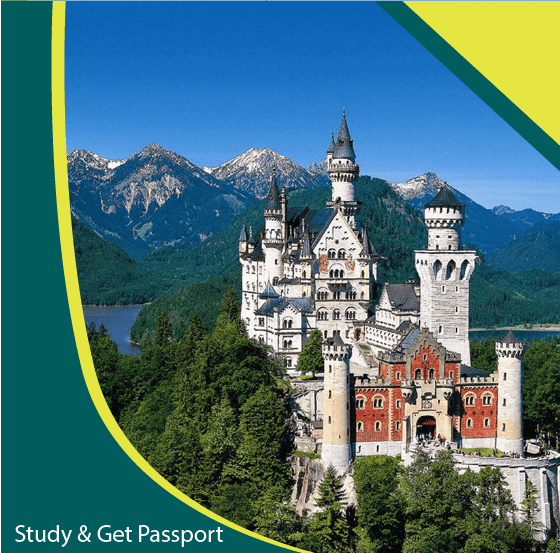 Why Study in Germany
LAND of IDEAS!
No Tuition fees at Public Universities
Around 1500 Programmes taught in English
German Ambassador in Bangladesh focusing to recruit more Bangladeshi Students
Double Degree opportunity in different countries.
13 universities make the world top 250 and 30 make into the world top 500 – QS ranking
One of the best education systems and best in Technical / Engineering study
Best Universities in Germany
The Technical University of Munich.
The Technical University of Berlin.
RWTH Aachen University.
The Darmstadt University of Technology.
Karlsruhe Institute of Technology.
The University of Stuttgart.
Ruprecht-Karls University Heidleberg.
University of Duisburg-Essen.
Jacobs University Bremen
Admission requirements
Bachelor's/ undergraduate studies:
Higher Secondary Certificate with GPA 4 / A-Level with three subjects completed / Equivalent+ 1-year university education.
Applicants who have passed an A-level examination in English or IELTS- Academic test with a minimum score of 5.5, Pearson PTE Academic test with a minimum score of 51 points
Master's studies:
Undergraduate/Bachelor's degree or equivalent of at least 4 years' duration. The Bachelor's degree should include courses equal to at least more than 1 year of full-time studies in a relevant subject to of the program applied for.
IELTS – Academic test minimum of 6 points OR PTE Academic score of 56. Very few programs accept Medium of study – English also.
Visa requirements in Germany
Sponsorship: Around 10,350 Euro (May Change without before any notice from German Immigration) has to be deposited at a blocked account in an approved bank in Germany for 1 year. Students can withdraw money for a certain amount every month for living expenses. Proof of money transfer is mandatory to get a student visa.
Checklist for Visa Application:
Complete Visa Application Form
Fees: Visa Application fee – 75 Euro, Embassy fee – 7500 BDT (Fees are subjected to change anytime without before any notice from German Embassy and Immigration service)
Copy of Passport
Passport size photograph
Admission letter from a university
Admission fee payment confirmation (if applicable)
Notarized copy of all academic certificates
Motivational letter
Curriculum vitae
Medical insurance
A valid certificate of IELTS
roof of Accommodation
('Career Paths' will inform you about Latest Visa Application Procedure)
Employment/Work in Germany
Part-time job opportunity – 20 hours per week and full-time during summer (July-August).
Post-study work visa: 18 months job searching visa.
PR facility: After a master's degree, get a job and immediately get a residence card or European Blue card which will make you eligible to go and work in any other European country. After working & residing for 5 years in Germany, opportunity to apply for citizenship.
How will Career Paths assist you?
We will make an Assessment of Your educational qualification and will prepare you for your Journey towards your Application & Admission.
We will ensure an easy admission process for Eligible students to our direct affiliated Universities.
Our Experts will inform you of the right documentation procedure and convert your result to the German Grading system as needed for the application.
We, Will, guide you to choose the right Program and University according to your Career plan and eligibility.
We will 100% Ensure your admission to your desired program.
Career Paths' Expert counselors will assist with Scholarship.
We will help you out with Transfer money to the 'Block Account'.
Our Experts will guide You through Visa application, book for Embassy interview, and prepare you for Embassy interview.
We will also arrange Accommodation and help you find a job in your dream country.
We can also help you with Flight booking, Airport pick-up service at your destination country.