Study in Australia with Scholarship
Australia is one of the largest countries on Earth. It is situated in the Southern Hemisphere, southeast of the Asian continent. Due to Australia's size and location, its geography is extremely diverse and seasons are the opposite of other countries above the equator. Australia is divided into six states and two territories. The capital cities of these states & territories are – Canberra, Sydney, Darwin, Brisbane, Adelaide, Tasmania, Victoria & Perth. Australia is the thirteenth largest economy in the world and highly developed in education, health, economic freedom & civil liberty.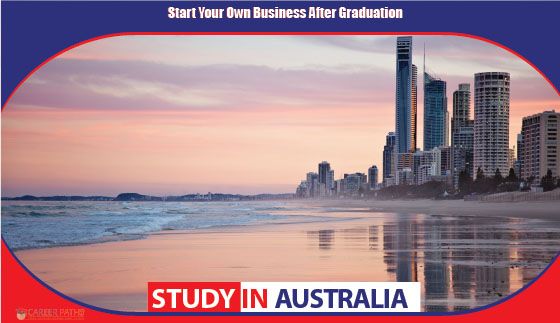 Why study in Australia
Australia is the third most popular study destination for international students after the USA & UK.
More than 200,000 international students enrolled in Australian Universities, and this number is increasing rapidly.
Australia has one of the best education systems in the world.
Seven of the Australian universities rank amongst the top 100 universities in the QS World University Rankings 2020.
Australian government grants around 200 Million Australian Dollars to International students.
Enjoy High quality of Life.
Feel Welcome in a Multicultural society.
Experience the Great Outdoors.
Improve Job Prospects after Graduation in Australia & Abroad.
List of Best Universities in Australia
Australian National University
University of Wollongong
Monash University
Bond University
Central Queensland University
University of Tasmania
University of Canberra
Murdoch University
James Cook University
Edith Cowan University
Charles Sturt University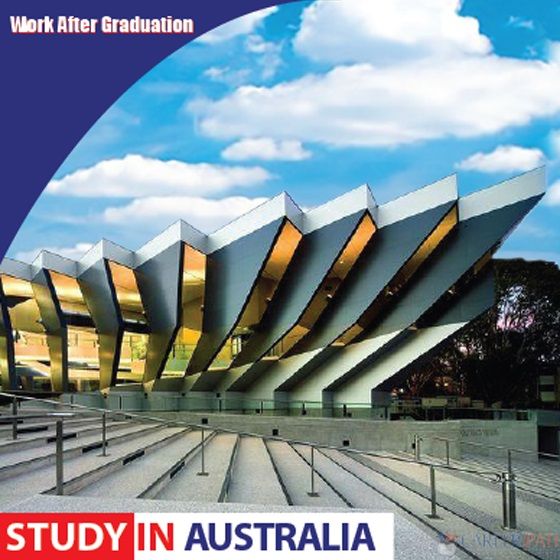 Application period
The exact application deadlines vary by institution & by the program as each institution has its own admission cycle. In general, two intakes available at universities – February/ early March & late May/ early June.
The deadline to apply for February intake would be October-November previous year. The February intake in Australia is known as the primary intake with more programs available for international students.
Admission Requirements
VET (Vocational Education & Training): In most cases, there are no prerequisites. Some courses require students to have previously studied specific subjects or completed work experience. English language requirement has to be met according to the program-specific requirements.
Undergraduate admission requirements
HSC completed with GPA 4 / A -level or equivalent.
For Diploma / Foundation program with HSC result GPA 3.5 acceptable.
English language requirement: A level with English language minimum C Grade / IELTS score 6 / TOEFL score 67 or equivalent, for Foundation and diploma program IELTS score 5.5 / TOEFL score 55 / equivalent.
Postgraduate
Bachelor in a relevant program with CGPA 3.5 / 70% marks obtained.
English Language requirement: IELTS score 6.5 / TOEFL score 79.
Supplementary documents, such as CV / Resume, research proposal, writing sample, references as well as GMAT or GRE scores.
Students will IELTS 5.5 and low CGPA can apply for the Pre-masters program.
(Our Experts will inform you about Specific Program Pre-requisites)
Student Visa Requirements
Sponsorship: Evidence of sufficient funds to cover tuition, travel & living costs. The amount you need to prove you have for living costs apart from tuition & travel is AUD 20,290 for a year. Alternatively, you can show evidence that your spouse or parents, or sponsors are willing to support you and their yearly income is at least 60,000 AUD.
Documents Checklist:
Completed Australian student visa application form (157A).
Electronic Confirmation of Enrolment (eCoE).
Filled up Genuine Temporary Entrant (GTE) form & SOP.
Fees: Visa application fee – 620 AUD & Biometric fee – 2450 BDT (Fees are subjected to change any time without prior to any notice)
Copy of passport biodata page (some students may be asked to physically provide their passport)
Evidence of sufficient funds
Overseas Student Health Cover (OSHC)
English proficiency test results
Police clearance
Health exam
Four recent passport-sized photographs
Partner / Dependent / Guardian can apply with the student with proper documentation.
(Always contact with Career Paths' Counselor for Updated info regarding Visa Application)
Tuition fees
| School | 8,000 – 30,000 AUD |
| --- | --- |
| English Language study / Foundation program | Approx. 15,000 AUD depending on course length |
| VET (Certificates, Diploma) | 4,000 – 22,000 AUD |
| Undergraduate / Bachelor | 20,000 – 45,000 AUD |
| Postgraduate / Masters | 18,000 – 42,000 AUD |
Scholarships
The Australian Awards
Destination Australia Program
Australian Government Research Training Program (RTP)
Australian APEC Women in Research Fellowship
Provider Scholarship
Work Opportunities in Australia
Work while study:
International students can work up to 40 hours every two weeks during their study sessions. During scheduled course breaks, students can work 38 hours each week. Students must apply for a Tax File Number (TFN) to work in Australia.
Post Study Visa:
International students who have recently graduated with a degree from an Australian Institution can apply for a 'Temporary Graduate Visa' to stay and work in Australia. There are two different streams:
'Post-Study Work Stream' is for international students who have recently graduated with a degree in a CRICOS-registered course from an Australian institution. Typically graduates of a bachelor's degree and a course-based master's degree can stay for two years, while research-based master's graduates can stay for 3 years. This type of visa can be extended for a second time.
'Graduate Work Stream' is for international students who have graduated with skills and qualifications that are relevant to the specific occupations Australia needs. They will be able to stay and work for up to 18 months if approved for the visa.
How Career Paths will Assist you
We will make an Assessment of Your educational qualification and will prepare you for your Journey towards your Application & Admission.
We, Will, guide you to choose the right Program and University according to your Career plan and eligibility.
We will make sure that you will enroll in CRICOS registered programs, so a student has a smooth transition to Post-study Visa after graduation.
We will 100% Ensure your admission.
We can ensure Tuition fee waiver to Deserving & Eligible students.
Our Experts will guide You through Visa application, book for Embassy interview, and prepare you for Embassy interview.
We will also arrange Accommodation, book your flight, and help you find a job in your dream country.
We can also arrange an airport pick-up service at your destination country.
We can also assist students in applying for a visa for his/her Guardians / Dependents.