Study in Finland with Scholarship
Finland is a Northern European nation bordering Sweden, Norway, Russia, and the Baltic sea. Its capital, Helsinki, is a coastal city along the Gulf of Finland surrounded by many islands in the Baltic Sea. The Northern Lights and midnight sun can be seen from the country's vast subarctic Lapland area, a vast wilderness with national parks and ski resorts.
| Capital | Official & National Language | Area | Population | Currency |
| --- | --- | --- | --- | --- |
| Helsinki | Finnish & Swedish | 338,440 km² | 5.537 m (2019) | EUR (Euro) |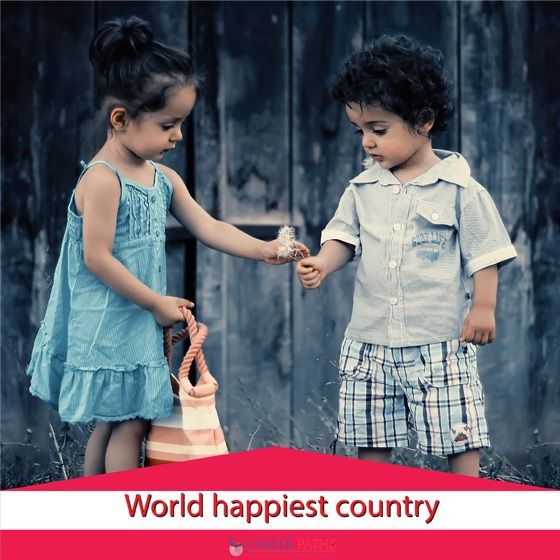 List of Best Universities in Finland
LUT University
LAB University of Applied Sciences
Arcade University
HAMK Hame University of Applied Sciences
Hanken school of economics
Helsinki school of business
Kajaani un. (KAMK) Kajaani University of Applied Sciences
Metropolia university
(SAMK) Satakunta University of Applied Sciences
Seinajoki (SEAMK) Seinajoki University of Applied Sciences
Turku University of Applied Sciences
Why Study in Finland
International student-friendly Multicultural environment
3 Universities in Top QS World ranking –

University of Helsinki
University of Turku
Aalto University

Affordable Tuition fees
Lots of Grants and Tuition fee waiver opportunities for International students
Good Part-time job facilities in all cities
Personalized career support from Universities for International students
Entry requirements
Bachelor's/ undergraduate studies:
Higher Secondary Certificate / A-level / Equivalent
Applicants who have passed an A-level examination with English or IELTS Academic Test with a minimum score of 6.0, Pearson PTE Academic test with a minimum score of 56 points, or Equivalent English test.
Master's studies:
Undergraduate/Bachelor's degree or equivalent of at least 4 years' duration. The degree must include courses equal to at least 1 & 1/2 years of full-time studies in a subject relevant to that of the program applied for.
IELTS – Academic test minimum of 6 points OR PTE Academic score of 56 or equivalent. Very few programs accept Medium of study – English also.
('Career Paths' will inform you regarding Eligibility requirements of University)
Visa requirements in Finland
Sponsorship: Students must have at least EUR 560 at his/her disposal every month to be able to pay for living expenses. For a two-year stay, the student must have EUR 13,440. For a one-year stay, the student must have EUR 6,720, This amount can be either in the student's personal Bank Account or from any other external sources.
Checklist for Visa Application:
Complete Visa Application Form
Fees: Visa application fee – 350 Euro
Copy of Passport
Admission letter
Payment confirmation of Tuition fees (Refund policy applies)
Study plan
Bank Statement
Source of Income
Health Insurance
Proof of Accommodation
(Contact 'Career Paths' for detailed Visa Application Procedure)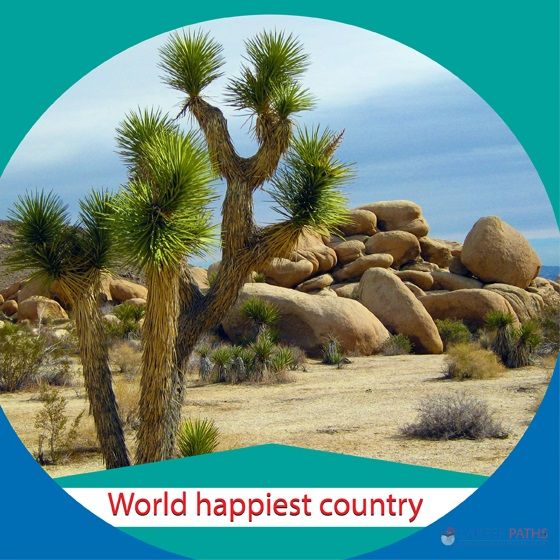 Scholarships in Finland
Most public universities in Finland give scholarships to Top applicants.
Different kinds of Grants and discounts available to demanding students.
Depending on the result after enrolment students can get 100% tuition fee waiver from 2nd year.
Cost of studying in Finland
Tuition fees may vary from 1500 Euro to 15,000 Euros for both Bachelor and Master's program
Employment/Work in Finland
Part time Job:
Students can work up to 25 hours a week on an average in a tuition period and full-time during a study break during the study.
Post-study visa:
After completion of the study, may stay in Finland for one year to look for work. Students with good potentials will have a great opportunity to start their careers immediately after completing their studies.
PR facility:
Can apply for permanent residency after working & staying in Finland for five years after the study.
How Career Paths will assist you?
We can arrange Spot admission to Interested & Qualified students to our Direct affiliated universities
We will make an Assessment of Your educational qualification and will prepare you for your Journey towards your Application & Admission.
We will guide you to choose the right Program and University according to your Career plan and eligibility.
We will 100% Ensure your admission
We can ensure Tuition fee waiver to Deserving & Eligible students
Our Experts will guide You through Visa application, book for Embassy interview, and will prepare you for Embassy interview
We can help you out with travel to 'New Delhi' for providing Biometrics & attend Visa interview with the Finnish Embassy
We will also arrange Accommodation, book for your flight, and help you finding a job at your Dream country
We can also arrange Air-port pick up service at your destination country