Study in France with Scholarship
France is the home to worlds' most famed attractions-Eiffel Tower and Louvre Museum. Each year, these two attractions alone attract millions of tourists to visit this beautiful country. However, you might not consider the attractions of a country while thinking about your education and career. Rather you seek a country where you could have a platform to learn and develop skills in order to reach your goal. You may not know that France has become the second most popular study-destination among international students in 2017. Let's have a look at the following reasons why students should study in France with scholarship from Bangladesh-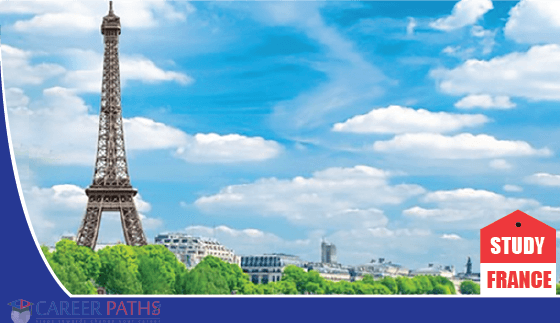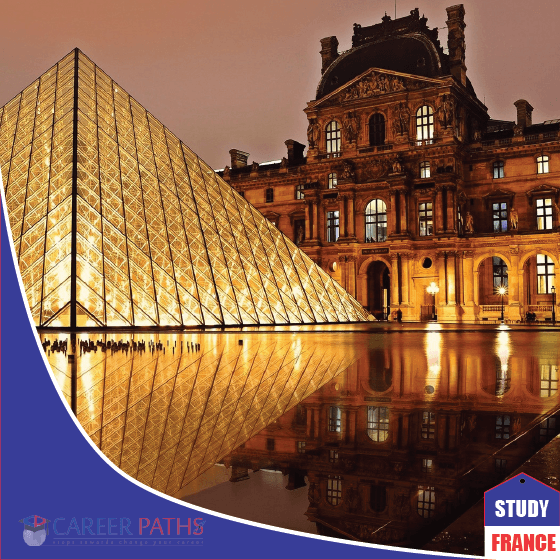 High Standard of Education
France has an impressive international reputation for its academic excellence of university education. A large number of international students, therefore, come here to complete their bachelor, masters or PhD degree. French higher education curriculum focuses on practical knowledge instead of merely appreciating good academic result. Consequently, graduates from French universities are seen among the top positions in different sectors worldwide. Furthermore, more than 40 French universities rank among top global 500 universities. If such a number of institutions are placed among worlds' best universities, it's not need to be a think-tank how good the French education system is and why French degree holders are warmly accepted by global employers.
Affordable Tuition Fees
International students are warmly welcomed in France to earn their degrees paying lower amount of tuition fees. Though you will have more options to choose from hundreds of programs you won't need to budget a huge amount for the program. French government defrays the lion's share of true education cost and thus students get relief from the burden of high tuition fees. Additionally, French public universities charge one of the lowest amounts of tuition fees in the world. Therefore, if your previous academic achievements allow you to get admission to any of the public institutions you will study and complete your degree with merely a few hundreds of dollars.
Available Scholarships
Up to now, France holds a long history of granting scholarships to international students. Every year, France government offers a large number of scholarships to the students of developing countries including Bangladesh. Besides that, French universities grant scholarship for tuition fees in almost all fields of study. However, all the scholarships are granted mainly for Masters and Ph.D. programs. Studying masters with scholarship in France means you are more likely to secure a Ph.D. position not only in France but anywhere in the world. Among many, Eiffel Excellence Scholarships, Universite de Lyon Masters Scholarships, Universite Paris-Saclay International Master's Scholarships are the most common scholarships granted to international students.
Quality Life with Comparatively Lower Cost
Studying in France you will definitely enjoy a standard living enjoying lower prices and special assistance in many aspects of daily life. You will find state-of-the-art facilities on public transport and travel efficiently. In addition, international students can expect the treatment similar to the treatment available for French citizens. That means, you will have an easy and affordable access to the French Health Care system. Moreover, as a student you will have your meal at a discounted price at many restaurants. Furthermore, you will pay a discounted price on visiting museums, athletic events and many other cultural festivals.
Available Part-time Jobs
France allows international students to do jobs though limits 20 hours on weekly basis. Due to the demand of more workers in French job market specially for short-time basis, students don't need to waste time to look for jobs and therefore can easily manage jobs without fighting against competitors. However, though you are permitted to work for limited hours, it is to be noted that the amount you will be paid as salary is enough to support you from month easily. In addition, you are free to work for unlimited hours during study-breaks, vacation and holidays. Overall, getting an opportunity to do part-time jobs will not only benefit you financially but more importantly you will acquire some practical experience that will boost your career later.
Do work/ Start Business after Graduation
France allows its international graduates to apply their knowledge in her market. And therefore, after completing your degree, you will have options to work with companies if you have any contract with them. Additionally, you will have the opportunity to start your own business where you will find flexible business rules to do this. You can even apply for and grant loans from banks if you could present a good project beneficial for people and society.
Get Permanent Residence within a Short-Time
International students completing their degrees get the opportunity to live permanently in France within a very short time. To secure such an opportunity, graduates from French universities primarily need to have a job in a company registered in France. After getting jobs you will need to continue for nearly 3 ½ years. However, it is crucial to note that you must pay salary taxes each month. In fact, the time will be counting on the basis of the number of taxes you pay. Therefore, studying in France, you could eventually expect to get the permanent residence in France and move freely within all the 26 EU countries.