Study in Cyprus with Scholarship
Cyprus located in the Eastern Mediterranean Sea is an Island Nation; in the Mediterranean Sea, Cyprus is the third largest along with the third most populous island. One of the income sources of Cyprus is that it is one of the hot favorite zones for tourists; people from different parts of the world visit the most popular places in Cyprus. From the year 1961, Cyprus has been a member of the Commonwealth due to having an advanced high-income economy and a high human development index.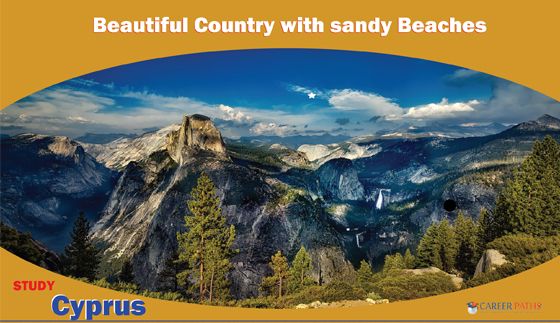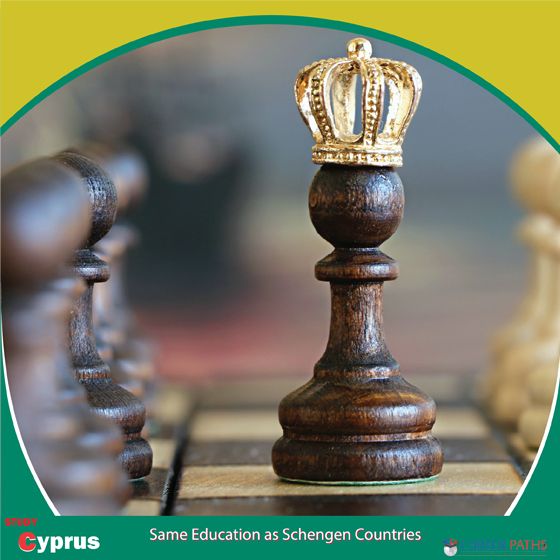 Why Study in Cyprus?
English is widely spoken.
Affordable tuition fees & living expenses.
Enjoy the scenic beauty and sunny weather year-round.
Undergraduate and graduate programs are internationally recognized.
International standards service provided by qualified faculty members.
Courses that are provided are international standards and taught in English.
Education in line with the American Credit System.
Varieties of facilities in campus education.
The Cyprus government provides medical insurance.
Transport, shops, and entertainment are close at hand.
Accommodations on campus and around the city.
List of Best Universities
University of Cyprus
University of Nicosia
European University in Cyprus
Cyprus University of Technology
Frederick University
The Cyprus Institute
Neapolis University Paphos
Cyprus International Institute of Management
Cyprus College
American College
C.D.A. College
College of Tourism & Hotel Management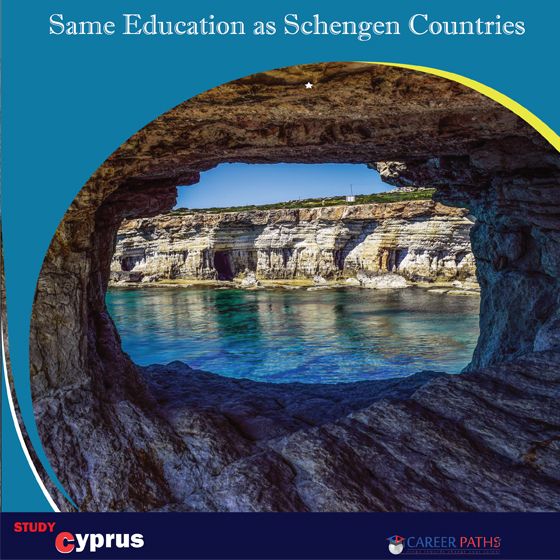 Intakes
Subject to course/university availability
Term 1: Semester starts in September (Winter Semester)
Term 2: Semester starts in February (Summer Semester)
Entry Requirements
Undergraduate
HSC/A-Level/Equivalent with GPA 3.0 or higher
IELTS Overall Band Score 5.5 or higher
Some Institutes take an interview for Admission confirmation
Postgraduate
Bachelor's degree with CGPA 2.5 or higher
IELTS Overall Band Score 6.0 or higher
Some institutes also accept Bachelor – MOI as English Language Proficiency
(Contact us for info regarding Program-Specific Admission Pre-requisites)
Tuition Fees
Starting from 3500 Euro per year (Undergraduate)
Starting from 2000 Euro per year (Postgraduate)
Scholarship Opportunities
All eligible international students who topped at the admission result are granted a 50% tuition fee waiver. University provides academic scholarships for eligible students up-to 100% scholarships or discounted tuition fees according to their results. Students could also be employed within universities with research units or labs and work as teaching assistants for professors or lecturers. Exchange opportunity to other affiliated universities in Cyprus or abroad is generally accompanied by Erasmus + scholarships.
Student Visa Requirements
Sponsorship: Original Bank solvency letter from the sponsor/applicant of minimum 7000 EUR for a minimum of 1 month.
Documents checklist:
Filled up Cyprus entry visa application form
Admission letter
Original valid passport
Photographs
All academic Certificates & Transcripts
Original Police clearance certificates
All documents notarized & attested from the Ministry of Foreign Affairs, Stamped from the Cyprus consulate
Travel insurance
Medical check-up
Visa Application fee ~ 60 EUR
(Always check with 'Career Paths' for the latest update of Student visa application)
Work opportunities
Part-Time Work:
20 hours per week during the program and unrestricted during holidays.
Post-Study Work:
International students have to attain an employment contract within 60 days after graduation to apply for a Category E work permit.
Permanent Residency:
After residing in Cyprus for 5 years on a temporary resident permit or work permit one can apply for a permanent residence permit in Cyprus.
How 'Career Paths' will assist you?
We will make an Assessment of Your educational qualification and will prepare you for your Journey towards your Application & Admission.
We select the right Programs and Universities according to your Career plan and eligibility.
We will 100% Ensure your admission.
Career Paths' Expert counselors will assist with Scholarship.
We will help you out with Tuition Fee Payment.
Our experts will help you with Documents attestation.
We will guide you through the Visa Application process.
We will also arrange Accommodation and help you find a job in your Dream country.
We can also help you with Flight booking, Airport pick-up service at your destination country.