Why would I opt for Norway?
A Nordic country blessed with countless beautiful landscapes and natural resources would appeal to anyone but these alone cannot be the reasons one should go there to study. Norway is one of the wealthiest, cleanest and most democratic countries in the world. Norway welcomes its foreign students with both hands and that's why it is now hosting around 10,000 overseas students. The language used in most Bachelor and Master's programs is English and there are over 200 accessible programs for international students. So, study in Norway from Bangladesh is really great decision.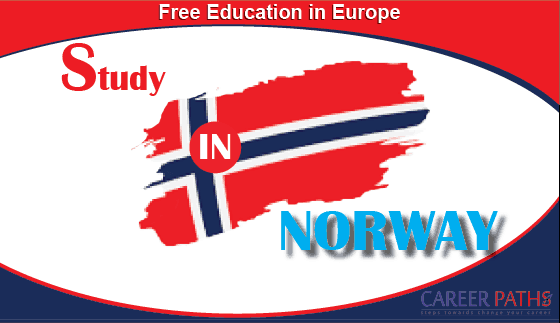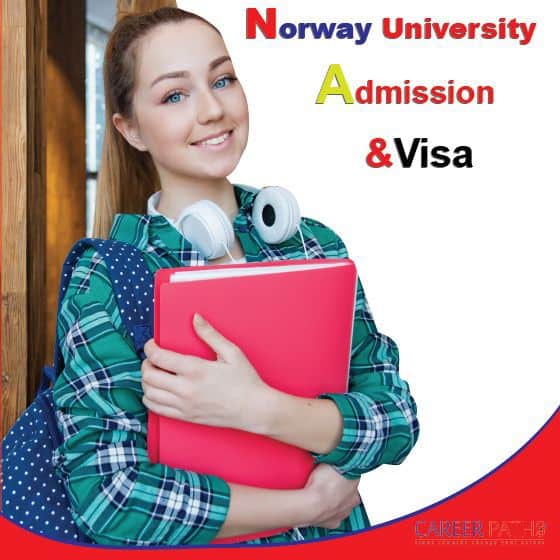 Quality Education in State-Sponsored Universities
The reason Norwegian universities have been attracting so many international students is that the public universities are totally free, even for the foreign students. Although the cost of living might seem a bit expensive for someone who isn't used to the Norwegian prices, it's quite manageable for the students with part-time jobs. The environments of the Norwegian colleges and universities are almost too friendly where the teachers guide the students to be individuals and critical thinkers. Norway has four universities that have been featured in the World University Rankings: the University of Bergen, University of Oslo, University of Tromsø and Norwegian University of Science and Technology. Besides these institutions, there are many Universities and "University Colleges" in Norway that provide high-quality education for free. There are scopes in these institutions for engaging in extracurricular activities which entice lots of international students for the purpose of blending in the Norwegian culture.
Rich Student Life
University students in Norway are active both on and off their campuses. No one is sitting idle. While someone is associated with a cultural organization, others are engaged in sports organizations. Almost all the international students work part-time jobs alongside their respective studies to gain experience and it also helps with their student loans. Students rent houses and use public transport since apartments and private transportation become pretty expensive.
Art and Culture
Norway is the homeland of authors like Richard Matheson, Henrik Ibsen and the presently working Karl Ove Knausgård. Norway Art Council funds artists all across Norway. The most radical 20th-century painter, Edvard Munch hail from Norway. Norway is still one of the premiers of culture in Europe and hence many cultures enthusiastic students find a home there. Norway holds festivals for music, opera, and many folk cultural events that take place all over the year. All cities have their own cultural school programs where the participation of students shines brightly. International students who are willing to enroll in an Arts program in Norway find themselves to be always filled with zeal in such an atmosphere.
Opportunity for a Global Career
While Norway ensures its students have great careers in the Nordic region, the students can go to different countries with degrees from Norway and instantly get jobs in their desired fields. Norway has one of the lowest unemployment rates in the world, so students who are thinking about migrating have all the opportunities in the job market. Also, Norway is the no.1 country in the world in terms of worker productivity which allows 50% more products per hour than any other country. The industries of oil, gas, renewable energy, fish farming, telecommunications in Norway are vastly rich. So, students who are thinking about careers in any of these industries should go for studying in Norway right away.
Language and Communication
Norwegians speak brilliant English, so there would be no problem there for the foreign students. Also, they are known for their friendliness which will come as a great help for the foreign students. The foreign students will always feel at home with the Norwegians who are the devotees of diversity and egalitarian values.
Perks of the Master's Programs in Norway
The Master's programs are no different than the Bachelor's ones in terms of teaching and most master's programs are 2 years long. At the end of the Master's program, the students have to prepare their individually researched theses which will get evaluated with an oral test along with a written one. These tests pave the way for a Ph.D. program and prepare the candidates for the international job market. While the quality of Bachelor's, Masters and Ph.D. education in Norway is very high, these programs are tuition-free. Some universities may require a little fee of €30-€60 for postgraduation degrees. Enrollment in a Masters's degree program requires a Bachelor's degree in the relevant field of studies. Since most of these programs are available in English, overseas students can go for a Masters's program in Norway with a test of proficiency in English. A residence permit is needed for the overseas students which can be gathered from the Norwegian Embassy in one's home country.
Citizenship
Citizenship in Norway doesn't come easy and demands a great compromise. Since dual citizenship isn't allowed, although permitted in some cases, one has to revoke his original citizenship to immigrate to Norway. Norwegian citizenship comes with living in Norway for 7 years in the past 10 years. The candidate must qualify for permanent residence and can't have a criminal record.
In conclusion, we can start journey with study in Norway from Bangladesh.